Here I am!
You're over 1000 on my fan page and I want to celebrate with you!
My first giveaway starts NOW! :)
Are you ready?
Let's talk about PRIZES! We're all here for this, yay!
The winner will choose between two available sets
SET 1
SET 2
SECOND PRIZE
The winner will receive this jewel bookmark with glitter handmade by me.
Size:
2.75"x1.10" (7x2,8cm) + bead jewel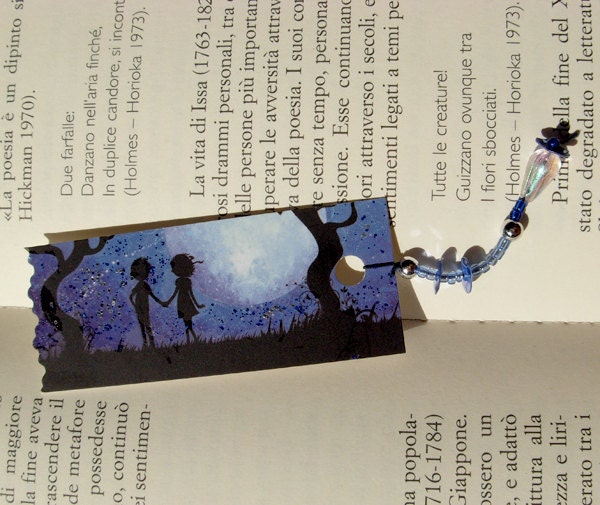 THIRD PRIZE
A printable PDF - Christmas Card with custom text on it and custom size
HOW TO ENTER
Spread the love for my illustration!
You can do this, commenting under THIS POST.
Which kind of comments?
• Blog about this giveaway and link back to this post in your comment (leave the URL of where you blogged).
• Spread the word linking this post: on facebook,,twitter,myspace, tumblr, and then come back here and leave a comment with the link to your post. Each post you write about this giveaway gives you the opportunity to comment again under this post.
For example if you tweet this post, you can come back and post a comment with the URL, when you post this on facebook you can add another new comment with the new URL.
HOW DOES IT WORKS:
More comments-->more chances to be the winner! ;)

Please make sure you add your email address in your comment
([email protected])
END OF THIS GIVEAWAY : NOVEMBER 7, 2011
Three winners will be picked via Random.org (It will pick the number of comments!)
and contacted by me by email.
ITALIANO
Eccomi qui!
Siete più di 1000 sulla mia pagina fan e vorrei festeggiare con voi questo evento con un giveaway, il mio primo giveaway (e si spera non l'ultimo.. giusto? ;D )
Siete pronti?
Parliamo subito dei PREMI! Non siamo qui per questo, in fondo?
PRIMO PREMIO
***Set di 5 stampe***
Il vincitore sceglierà tra due set disponibili
SET 1
SET 2
SECONDO PREMIO
Il vincitore riceverà questo segnalibro gioiello con glitter fatto a mano da me.
Misura: 7x2,8cm escluse le perline attaccate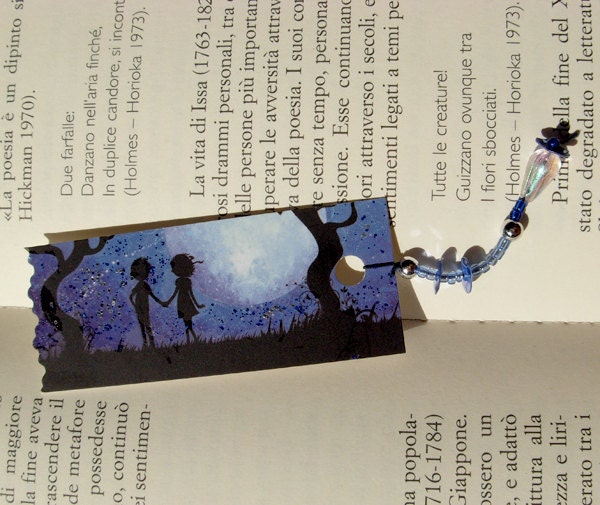 TERZO PREMIO
Il vincitore riceverà uno stampabile PDF alta risoluzione
di misura personalizzata
e con testo personalizzato per poter stampare questo biglietto natalizio, per i suoi pacchettini o per gli auguri!
COME PARTECIPARE
Fate conoscere ciò che faccio! :)
Potete farlo semplicemente commentando questo post.
Quale tipo di commenti?
Scrivete un post che parla di questo giveaway (e linkate il post) sul vostro blog poi tornate qui e commentate postando il link del vostro post.
Stessa cosa per gli altri mezzi di comunicazione: Facebook, Twitter, Myspace, Tumblr. Postate il link del giveaway e poi tornate qui e incollate l'URL di ciò che avete postato in un commento.
Ogni volta che pubblicizzate questo giveaway e questo post quindi, potete tornare qui e aggiungere un nuovo commento.

COME FUNZIONA:
Più commenti--> più possibilità di essere estratti! ;)

E' importante che siate rintracciabili via email per cui lasciate un'email valida coi vostri commenti.
FINE DEL GIVEAWAY: 7 NOVEMBRE 2011
Saranno selezionati TRE vincitori con Random.org (il numero sarà quello dei commenti postati!) e contattati via email.
Buona fortuna! ♥